_________________________________________________________________________________________________________________________________


On 8 September 2022, the BBC confirmed that, for 2023, it had once again opted for an internal selection process that would not involve any public participation.

It confirmed that, it would collaborate with TaP Music - as it had for the 2022 Contest - to select and produce the 2023 United Kingdom entry. The 2022 collaboration had resulted in Sam Ryder and his song Space Man being selected as the United Kingdom entry. Space Man finished in 2nd place in the Eurovision Song Contest 2022, the United Kingdom's best result since 1998.

The Eurovision Song Contest 2022 was won by Ukraine but, on 25 July 2022, the European Broadcasting Union and the BBC formally confirmed that the Eurovision Song Contest 2023 would be held in the United Kingdom on behalf of Ukraine's public service broadcaster - UA:PBC. It had been agreed that the event "could not be held in Ukraine for safety and security reasons" following the country's invasion by Russian Federation forces.

On 7 October 2022, after a detailed bidding process, it was announced that Liverpool would act as host city for the Contest. The Grand Final will take place in the Liverpool Arena on Saturday 13 May 2023 with Semi-Finals on Tuesday 9 May 2023 and Thursday 11 May 2023.

On 9 March 2023, it was revealed by Zoe Ball on the BBC Radio 2 Breakfast Show that Mae Muller would represent the United Kingdom at the Eurovision Song Contest 2023. In 2022, Muller was nominated at both the MTV Europe Music Awards and MTV Video Music Awards.

The United Kingdom song - entitled I Wrote A Song - was written by Muller, Lewis Thompson and Karen Poole. The song entered the Official Singles Chart Top 40 at No. 30 - the first United Kingdom Eurovision entry to make a Top 40 debut in over a decade. The last act to do so was Blue in 2011 with I Can.
_________________________________________________________________________________________________________________________________


I Wrote A Song

reached No. 30 in the UK charts.
_________________________________________________________________________________________________________________________________


Mae Muller at The Grand Final of The Eurovision Song Contest 2023
At The Eurovision Song Contest 2023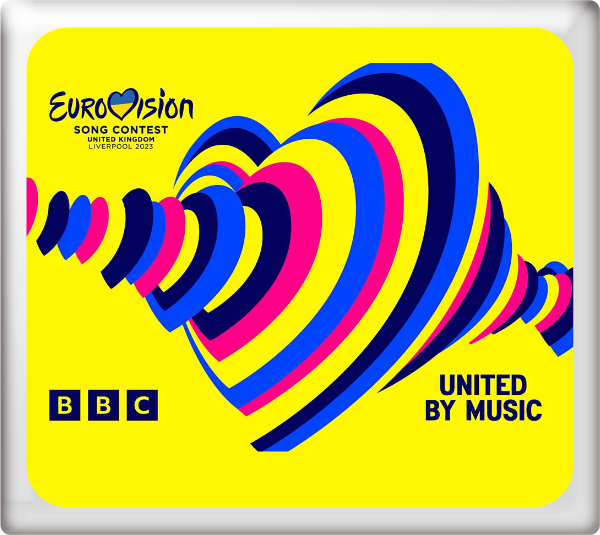 At the Grand Final of the Eurovision Song Contest 2023 in Liverpool, United Kingdom on Saturday 13th May 2023, I Wrote A Song finished in 25th place (out of 26) with a total of 24 points, comprised of 15 points from the professional juries and 9 points from the public televote.

The professional jury of industry experts for the United Kingdom was made up of singer-songwriter Jack Hawitt, Jim Spencer (music producer and mixer), Theo Johnson (Radio 1Xtra presenter, actor and film-maker), Heidi Partakis (singer and former member of Atomic Kitten and Sugababes) and Shaznay Lewis (singer-songwriter and member of All Saints).

The Grand Final was presented by Graham Norton, Ukrainian singer Julia Sanina (of The HARDKISS), actress Hannah Waddingham and pop star and Britain's Got Talent judge Alesha Dixon. The Semi-Finals were presented by Sanina, Waddingham and Dixon.

BBC One TV commentary for the Grand Final was provided by Graham Norton and Mel Giedroyc. Both Semi-Finals were broadcast live on BBC One TV for the first time with commentary by Scott Mills and Rylan Clark. Previous editions had been consigned to either BBC Three TV or BBC Four TV.

Commentary for BBC Radio 2 was provided by Paddy O'Connell for the Semi-Finals with Scott Mills and Rylan Clark providing commentary on the Grand Final..

Claire Sweeney and Paul Quinn (Winner of The Voice of Eurovision talent search) provided local commentary on the Grand Final for BBC Radio Merseyside.